About Us
Unique Carriers Service Provider:- Since 1992, we believe in collaborative supply chain management because we understand our role within your supply chain, and we take pride in being an extension of your company.The company worked as a traditional transport company till 1995, where on 13/11/1995 it was incorporated as Pvt. Ltd. company under the Company Act,1956. Combine your industry expertise and quality products with Unique Logistics' service excellence, and together we provide premium value to your customers. We provide premier LOGISTICS MANAGEMENT.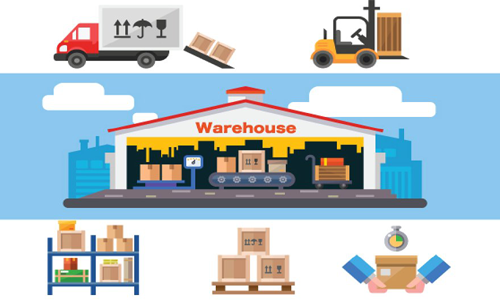 Our Strengths
We have rich experience in Logistics services.
We hold expertise in offering Third Party Logistics Services to our valued customers so that the principal can focus on core competencies and better manage and utilize company assets, resources and optimize inventory and personnel.
Our skilled professionals interact with our clients to know their needs & requirement & execute these services accordingly.
Our services are highly reliable and efficient and are carried out in compliance with the international standards.
Clients can avail this service at affordable prices.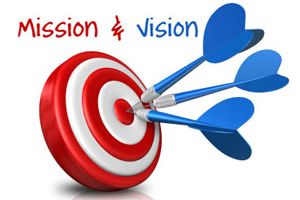 Vision
To be a preferred & leading logistics service provider by providing an excellent & uninterrupted services by a loyal & high skilled team of professionals who work tirelessly to achieve customer delight, enabling to retain existing customers forever & attract the new customers.
Mission
A company with speed and reliability, uniquely positioned to take care of all functions of our clients' logistics business as one highly motivated team.
Our Services
Unique carriers has an experience of more than two decades in Logistic/Transportation. As premier Logistics Services provider, offering the wide range of freight carriages across the whole nation, we rank second to none in designing logistics infrastructures which provide the best combination of Cost, Speed and Reliability. This process of designing and executing these logistics plans has earned for our name "UNIQUE"
3rd Party Logistics
Third Party Logistics (3PL) is the function by which the owner of goods (The Client Company) outsources various elements of the supply chain to one 3PL company that can perform the management function of the clients inbound freight, customs, warehousing, order fulfilment, distribution, and outbound freight to the clients customers.
Read more
Warehouse Management & Crates/Bins
We always look forward to provide innovative solutions to help our customers reduce cost and develop an agile supply chain. We have developed sustainable cost effective sharing solutions for providing customized crates and bins to create value for your business.
Read more
Transportation Management
Our transportation services majorly is divided into two section Retail and Full Truck.
Safe & secured door to door delivery
Daily parcel service. Availability of various types of trucks
Read more
VALUE ADDED SERVICES
Inbound and Outbound Logistics In-plant, Vendor Coordination, Rental of material handling equipments, Distribution of finished goods & spares, Develop the best practices & procedures suitable to your industry
Read more
Our CLients
The target groups of the company are those customers for which the standard service of the common forwarding agents is not sufficient. We seek to distinguish ourselves by providing the best possible flexibilities and reliabilities in customer services. our network with independent offices in Delhi, Gurgaon, Bhiwadi, Ludhiana, Faridabad & Chandigarh enables clients to benefit from a package tailored to their individual needs and time requirements. As a vital intermediary in your logistics chain, we keep the promise you gave to your customers.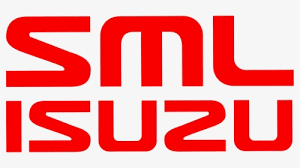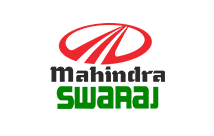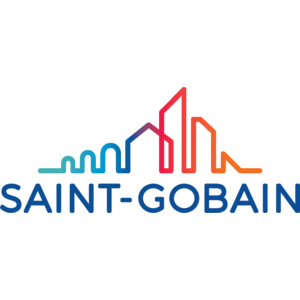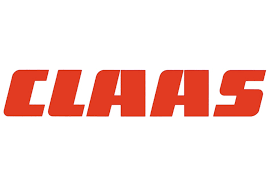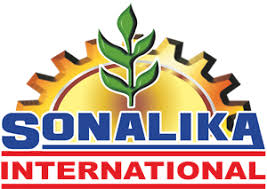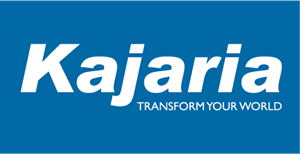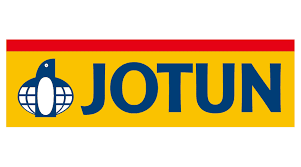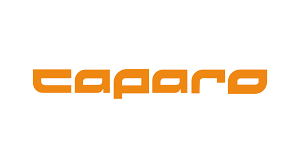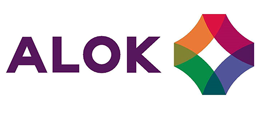 Our Branches
The organisation has 8 branches with its registered office in Chandigarh. The independent offices are located in Delhi, Gurgaon, Bhiwadi, Ludhiana, Mohali, Noida, Faridabad, Chandigarh [HO] & Hoshiarpur. Address of the offices are listed below
UNIQUE CARRIERS PVT LTD (FARIDABAD)
Plot No. 28 A, Sector-4,
Near Sai Dharm Kanta, Goodyear Chowk,
Faridabad.Tel. : 0129-4083781
Mob. +919350623718, +918447693781
Email : faridabad@uniquecarriers.in
UNIQUE CARRIERS PVT LTD (BHIWADI)
Plot No. F85(C), Riico Industrial Area,
Near Phool Bagh Chowk Opp. Fire Brigade,
Bhiwadi, Rajasthan Tel. : 01493-294966
Mob. +919521185151, +919352664718
Email: bhiwadi@uniquecarriers.in

UNIQUE CARRIERS PVT LTD (MOHALI)
D-70, Phase-5 Industrial Area,
Near PTL Gate no.4,
Mohali, Punjab
Tel. : 0172-4788763
Mob. +918427659276, +918283833747
Email: mohali@uniquecarriers.in
UNIQUE CARRIERS PVT LTD (LUDHIANA)
Plot No. 46, Transport Nagar,
Ludhiana,Punjab,
Tel. : 0161-4634072
Mob. +91, +918283832615
Email: ludhiana@uniquecarriers.in

UNIQUE CARRIERS PVT LTD(NOIDA)
G-220, Sector-63,
Noida. (Uttar Pradesh),
Tel. : 0120-4154517
Mobile : +919811939118
Email :noida@uniquecarriers.in


UNIQUE CARRIERS PVT LTD(DELHI)
Khashra No. 1092
Opposite Laxmi Narayan Temple.
Near Outer ring Road(N.H.)
Vill. Bhalsava, Delhi-33
Mob. +919313222718, +919811938818
Email: delhi@uniquecarriers.in


UNIQUE CARRIERS PVT LTD(GURUGRAM)
Near Paras Petrol Pump,
Jhakhar Market
Delhi-Jaipur Highway,
Gurugram(HR)
Mob: +919811823718
Mob: +919310023718
Email: gurgaon@uniquecarriers.in
UNIQUE CARRIERS PVT LTD(HOSHIARPUR)
Village Nasrala Near JPM Kanda
Jalandhar Road, Hoshiarpur(PB)
Tel: 01882295728
Mobile: +917087983069
E-mail: hoshiarpur@uniquecarriers.in
Our Franchises
To care our customers more our organisation has Multiple Franchises registered with us Located in HARYANA, PUNJAB, JAMMU are listed below with contact information.
RAJPURA
Mr. INDERJEET 9316151933
AMBALA
Mr. JANGRA +919996555915
JAMMU
Mr. RAKESH 9417278471
PATIALA
Mr. JOGINDER

8054229895
HISAR
Mr. JANGRA 919996555915
PAONTA-SAHIB
3 Star 9877035883
SRINAGAR
Mr. DHARAM 9417278471
JALLANDHAR
Mr. PREM 9417119939
PANIPAT
Mr. RAMESH +919355514847
KANGRA
Mr. ASHOK 8557992453
UDHAMPUR
Mr. DHARAM 9417278471
AMRITSAR
Mr. SUKHWINDER
9814406465
KARNAL
Mr. VIKRANT +919812011284
MANDI
Mr. ASHOK 8557992453
ANANTNAG
Mr. DHARAM 9417278471
DERABASSI
Mr. DEVRAJ 9877629030
KURUKSHETRA
Mr. PANKAJ +919416481996
HAMIRPUR
Mr. ASHOK 8557992453
KATHUA
Mr. DHARAM 9417278471
LALRU
Mr. PAMMI 9888040255
JAGADHRI
Mr. VIKAS 9996555915
BILASPUR
Mr. ASHOK 8557992453
BARAMULLA
Mr. RAKESH 9417278471
KAPURTHALA
Mr. HARISH 9814730061
YAMMUNANAGAR
Mr. VIKAS 9996555915
KALA AMB
3 STAR 9877035883
SOPORE
Mr. RAKESH 9417278471
PATHANKOT
Mr. BALWINDER 9780521971
KAITHAL
Mr. VIKAS 9996555915
PAONTA SAHIB
3 STAR 9877035883
SAMBA
Mr. RAKESH 9417278471
SANGRUR
ISHWAR DAS 9855361001
PEHOWA
Mr. JANGRA 919996555915
GAGRET
Mr. ASHOK 8557992453
BARNALA
VISHAL KUMAR 9915179557
NARWANA
Mr. JANGRA 919996555915
BHATINDA
Mr. VIPUL 8427480553
BARWALA
Mr. JANGRA +919996555915
PHAGWARA
Mr. HARISH 7973665465
JIND
Mr. JANGRA +919996555915
DABWALI
Mr. JANGRA +919996555915
RAMPURAPHUL
Mr. LAKHSVIR 9855067922
SIRSA
Mr. JANGRA +919996555915
MANSA
Mr. VIJAY 8557992453
HANSI
Mr. JANGRA +919996555915
MUKTSAR
Mr. LAKHBIR 9815524219
KOTAKPURA
Mr. AMAN 9814846596
FARIDKOT
Mr. RAJESH 8699150003